The Sentry Tower is a digital signage kiosk that displays advanced workplace communications, a virtual receptionist and building capacity management to streamline building flow and experience. Our cutting-edge front of house technology transforms workplaces into efficient, secure, and connected environments.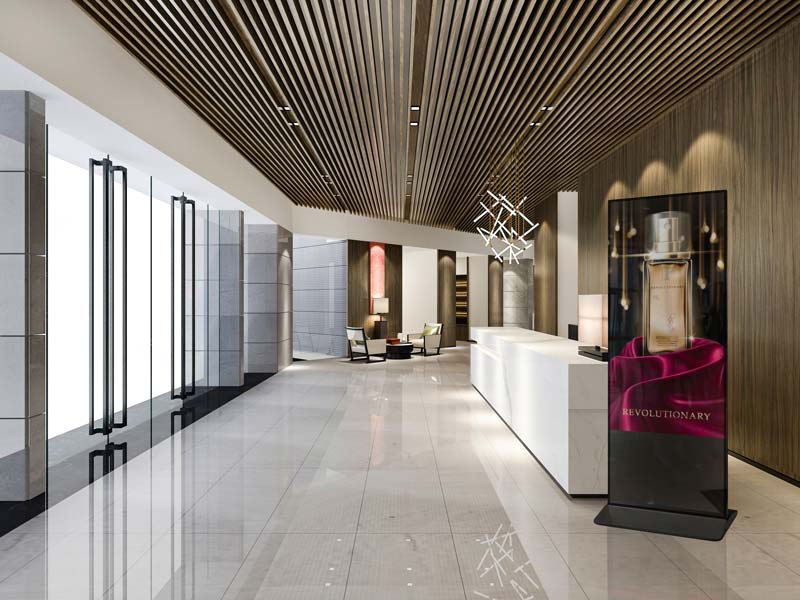 The Sentry Tower brings people together through interactive internal and external digital displays. From personalized internal messaging, displaying corporate updates and calendar integration to external brand loyalty programes, news, weather and transport updates.
A personable and cost-effective virtual front of house solution to facilitate and update users on their daily schedule, providing clear information to ensure efficient building flow and space management. The digital receptionist features can manage multiple entrances if required.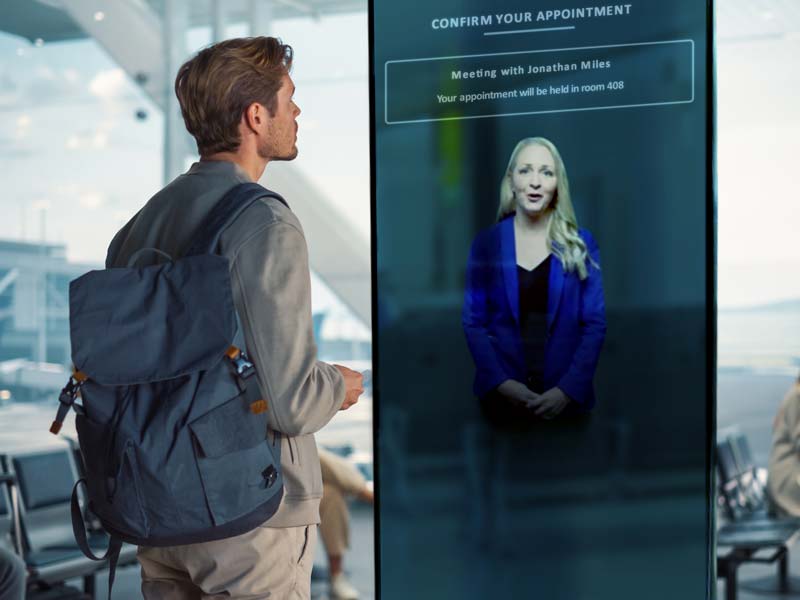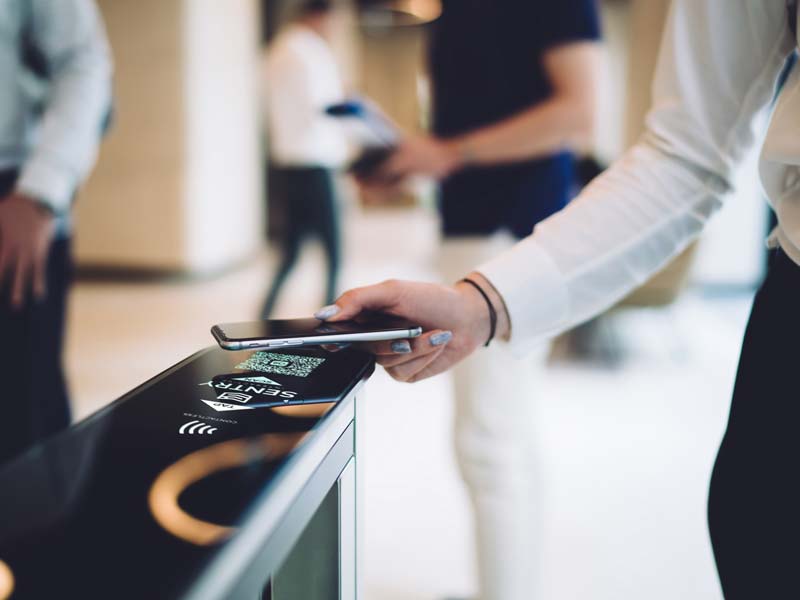 Visitor & Capacity Management
Sentry's visitor and capacity management system enables users to sucessfully book and register for a room. Calendar integration shows the rooms or desks that you have booked. Register user attendance through the tower for check-in, meetings or events.
Whether you're a startup or a global enterprise, we've got a product and plan perfect for you. Gain smart keyless entry that works with any door entry system.